Through our innovative data solutions and affordable SaaS based analytics platform, we eliminate the need for costly and complex data warehouses and can extract information from a range of applications and sensors so you don't have separate islands of information but integrated, friction free data and one source of truth.
Produktiv Flex Space Analytics provides you with a suite of real-time dashboards and reports which deliver actionable data insights to enable a better understanding of your customers and how they use your space. As your data analytics partner and information architect, we help you to make faster and more informed decisions, resulting in improved member experience, revenue growth, retention and overall profitability.
Data is the fuel powering digital transformation.
If you use OfficeRnD or Nexudus and would like to be part of the Produktiv Analytics beta launch, please get in touch.
CREATIVE
THINKING
A human centric and data driven approach to buildings has never been more important than it is today to improve productivity, sustainability, wellbeing and experience.
In an increasingly competitive environment, using this data to help predict the future rather than respond to it, means that this is no longer a nice-to-have but a need-to-have.
Critical Strategy
Whilst insight is crucial, execution is critical, so strategy needs to be designed with an actionable framework in mind to deliver material productivity gains. Our realtime dashboards and detailed insight reports enable people at each level to have the information they need, when they need it combined with recommendations highlighting opportunities to deliver meaningful results allowing you to adapt and stay ahead.
Transforming data analytics
into real time insights
Harnessing data from a range of software applications and IoT sensors, the Produktiv Flex Space Analytics platform offers both a data warehouse as a service solution and an innovative analytics platform built using a Microsoft Azure reference architecture by a Microsoft Gold partner, giving you real time insight as and when you need it.
Whether you need more clarity on your sales pipeline, wish to calculate customer lifetime values, require improved data quality to support more accurate forecasting, better insight into the use of space, performance benchmarks or energy consumption to support ESG commitments, our custom reports and dashboards give you the edge in an increasingly competitive market.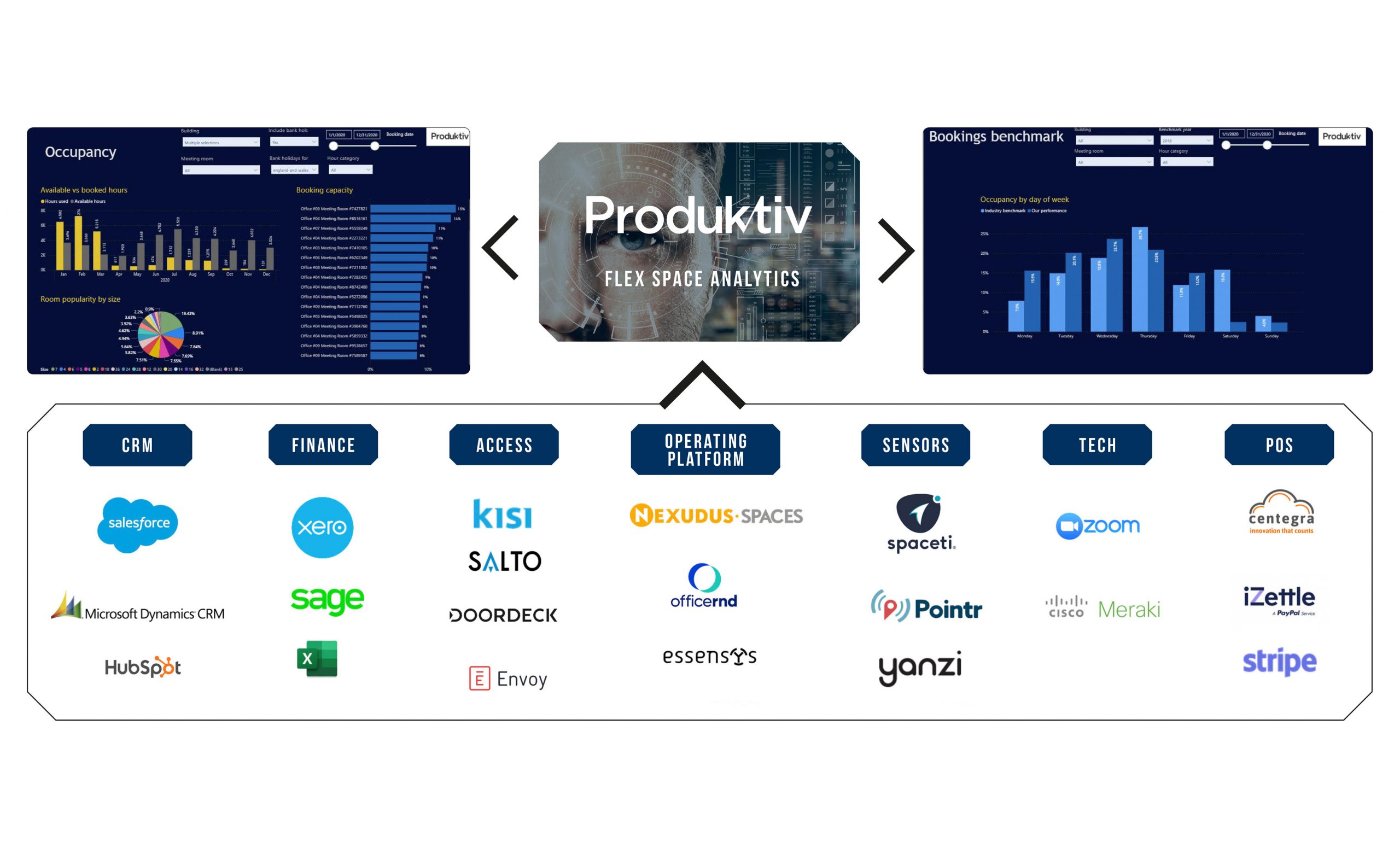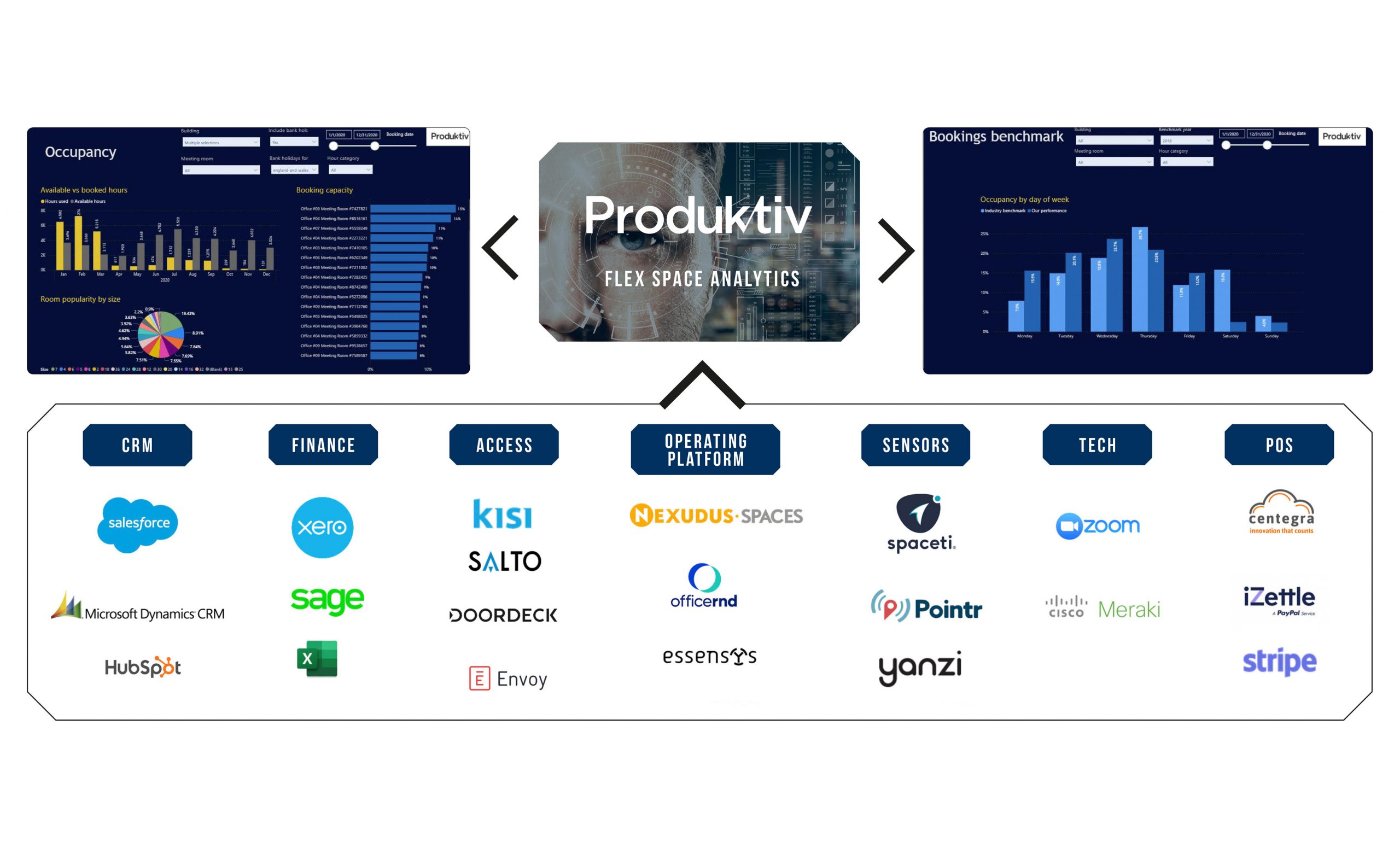 Please complete the form below and we will be in touch